Felipe Rose will appear all three days of Ogden Uncon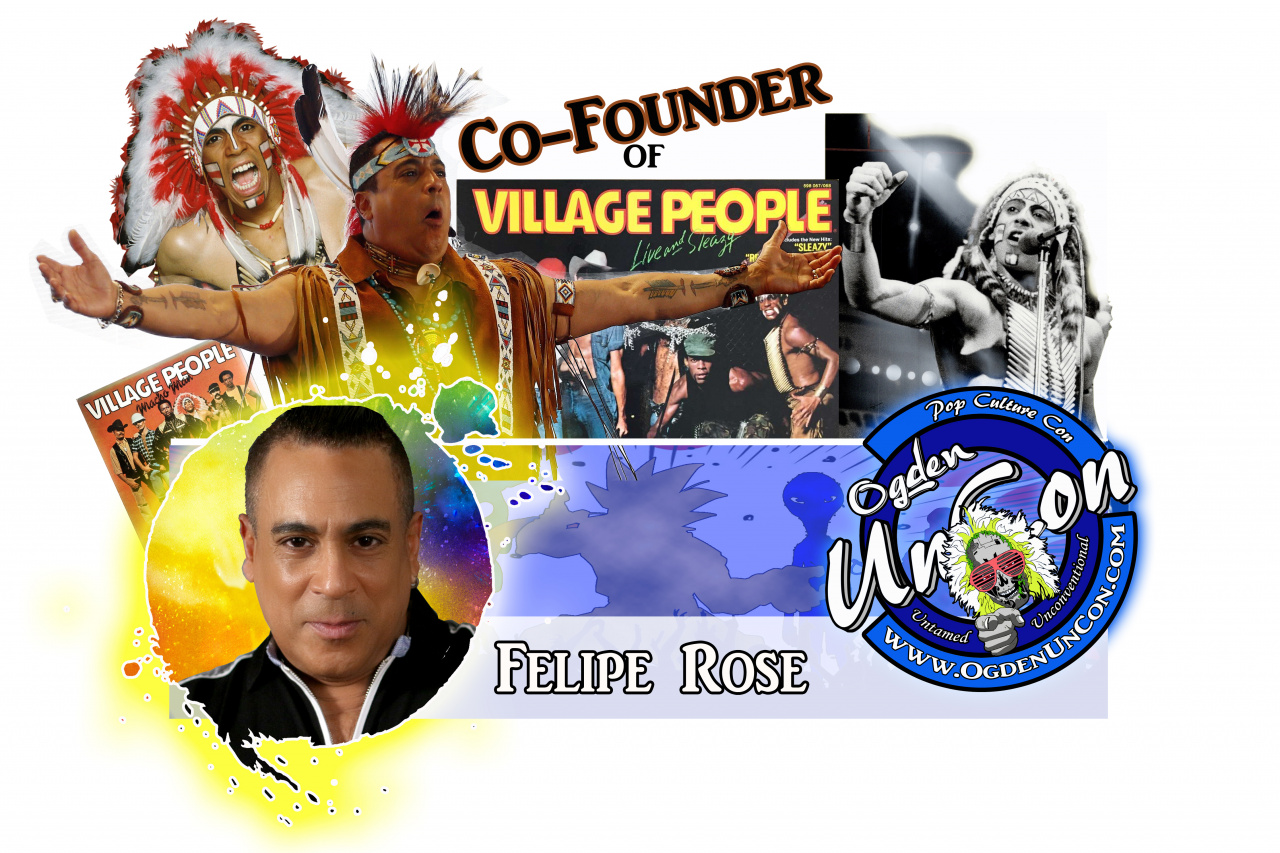 Felipe Rose (of Lakota Sioux heritage) is a founding member of the disco group the Village People. In the group he represented the Native American ("Indian") from 1977 continuing onto present.
Felipe began as a nightclub dancer. He was encouraged by an aunt to begin dancing "in his father's tribal regalia", which he says led to his "Red Indian" costume in the Village People. Rose was working as a dancer and a bartender in the gay New York discotheque The Anvil, dressed "as an Indian" when he was discovered by French producer Jacques Morali and executive producer Henri Belolo and so became the first recruit for Village People.
Both Jacques and Henri were fascinated by Felipe's Red Indian attire and saw the potential in organizing a singing group where each individual would wear a different costume and have a particular identity. While the producers were busy recruiting and preparing the other members of the group, Felipe was sent to Paris where he choreographed a native dance number for the Crazy Horse Saloon. When he returned to the United States, he suggested that the other members of the group wear uniforms representing different "manly" occupations in New York's Greenwich Village.
In 1977, Village People had their first hit with "San Francisco", although this song became a hit only in the United Kingdom. Then in 1978 they had their first hits in the U.S. with "Macho Man" followed by "Y.M.C.A."
In the 1980s, Felipe sang and danced for the Latin music maestro Tito Puente and he also starred in a regional theatre production of West Side Story. In 1996, Felipe started the Tomahawk Group, an entertainment and recording company which handles the Village People's releases and songs. The company is also in charge of the group's many engagements. Rose has also been the producer of various artists. Bio provided by Wikipedia



PHOTO OPS AND AUTOGRAPHS
Purchase at the Convention
Photo Ops $40
Autographs $20
Table Selfies $20
Combo (Table Selfie & Autograph) $30