Kathy coleman will appear all three days of ogden uncon!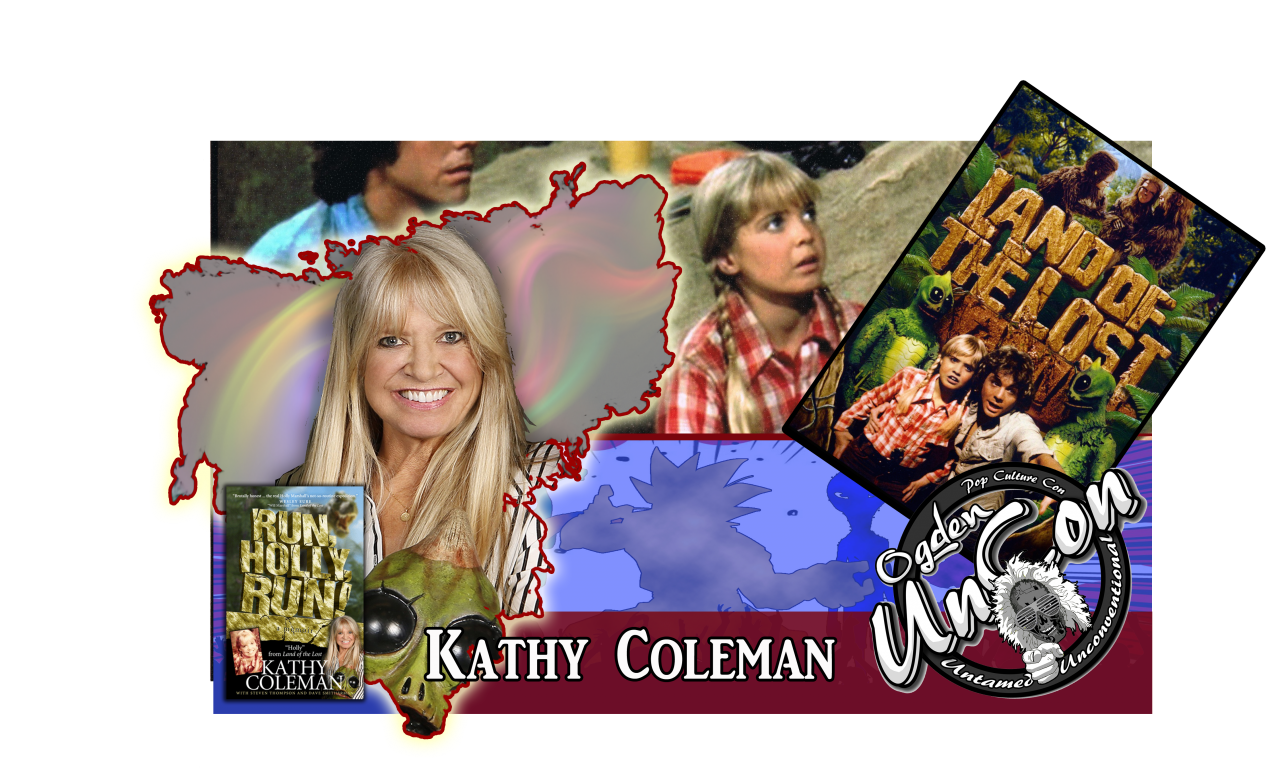 KATHY COLEMAN starred on the NBC Saturday morning television series LAND OF THE LOST. Kathy's trademark was her blonde braids, and unforgettable red and white-checkered shirt. Kathy won the hearts of many children with her courageous role as "Holly Marshall." The series
ran in the number one slot for three years from 1973-1975. Reruns of the show have continued on for decades. A major motion picture tiled
"Land of the Lost" was released in 2009 starring Will Ferrell.
Kathy's new book "RUN HOLLY RUN" is the WINNER of the book industry's "INDIE EXCELLENCE AWARD" in the Movies/TV category! Kathy sang with Mike Curb Congregation and opened on the road and in Las Vegas for many headliners. And don't forget to order your copy of this striking book by Kathy Coleman!"RUN, HOLLY, RUN!"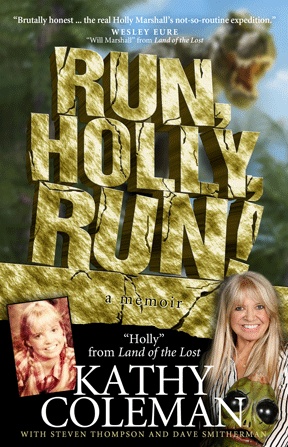 Kathy Coleman
6/7/2019 - 10:00a - 1:00p - Fan Meet (Autographs, Selfies) - Conference Center Grand Ballroom
6/7/2019 - 2:00p - 5:00p - Fan Meet (Autographs, Selfies) - Conference Center Grand Ballroom
6/7/2019 - 6:00p - 7:00p - Co-Panel (Land of the Lost) - Conference Center Room 202-203
6/8/2019 - 11:00a - 12:00p - Co-Panel (Land of the Lost) - Conference Center Room 202-203
6/8/2019 - 12:30p - 3:00p - Fan Meet (Autographs, Selfies) - Conference Center Grand Ballroom
6/8/2019 - 4:00p - 5:00p - Panel (Run Holly! Run!) - Conference Center Room 202-203
6/9/2019 - 10:00a - 12:00p - Fan Meet (Autographs, Selfies) - Conference Center Grand Ballroom
6/9/2019 - 1:00p - 2:00p - Fan Meet (Autographs, Selfies) - Conference Center Grand Ballroom